Ready to start your project?
Talk to one of our experienced stonemasons today for expert advice.
See How We've Transformed Spaces
Capping
Easy to install sandstone slabs available in a range of varying thicknesses, colours as well as finishes and adds strength to any surface. A great way to install character and style to retaining walls, outdoor walls, garden edging or steps.
Types
A range of cuts and sizes available to suit your styling preference and project needs.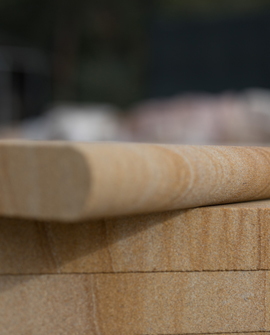 Bull Nosed Capping
A 180° rounded edge for an alternative to square edge finish.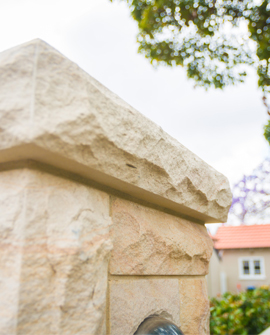 Rockfaced Capping
Hand pitched edge which creates a rough, natural finish.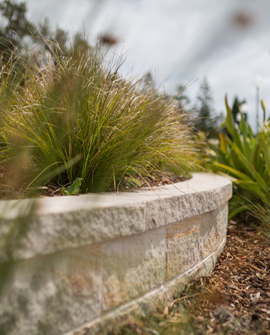 Split Capping
A split edge achieved by being put through a hydraulic press.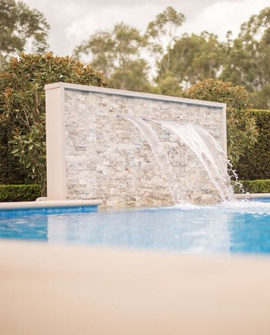 Sawn Capping
Precision cut that produces smooth surfaces and sharp edges.
Colours
Sandstone colours and textures suitable for a wide range of applications and add aesthetic values to any home or property.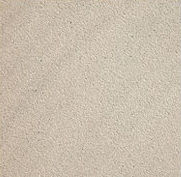 White
Total range includes: Plain white to very light pink or light grey.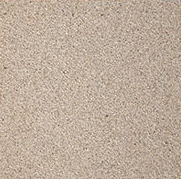 Buff
Total range includes: Consistent grey with no banding.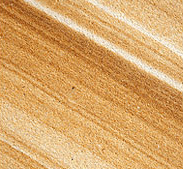 Brown/Yellow
Total range includes: light, dark, figured and plain.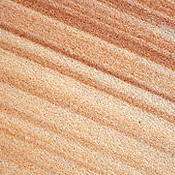 Pink
Total range includes: light, dark, figured and plain.