Quality That Only Comes from Generations of Hard Work
Australian Sandstone Merchants is a family-owned business that has been quarrying and processing sandstone for over 40 years. Started by Anthony Francis, it has been run for the last 24 years by his 2 sons, Buddy and Tony, who are second-generation quarrymen and stonemasons, and grandson, Tony Jnr, a third-generation stonemason.
As a major supplier of sandstone for the domestic and commercial markets in Australia, the company uses the latest state-of-the-art machinery obtained from around the world to quarry and process its stone and is proud of its reputation for supplying quality natural sandstone.
Put your trust in Australian Sandstone Merchants and welcome us into your home today.
Over 40 Years of Experience
Commitment to Customer Satisfaction
Australia-wide Reliable Delivery
Unrivalled Strength and Durability
Our Products
Diverse Range of Sandstone Products Ready for Residential and Commercial Use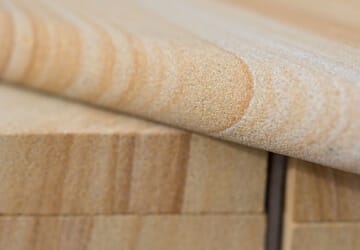 Capping
Easy to install sandstone slabs in a range of thicknesses to add style and character to your walls or steps
Cladding
Thin sandstone blocks perfect for indoor and outdoor walling that offers aesthetic appeal as well as strength and durability.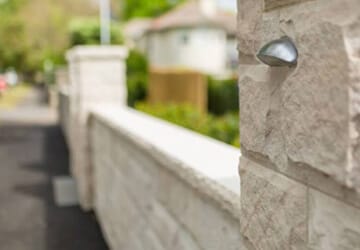 Hydro Split Blocks
Sandstone blocks split with a hydraulic press to expose it's natural face. Ideal for retaining walls.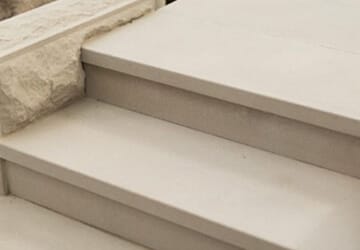 Paving
Bricks and tiles specifically cut for outdoor usage such as in poolsides, courtyards and decks.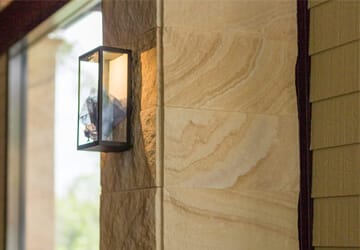 Quoins
Differently coloured sandstone blocks added to provide detail to building corners, strengthen its construction and create an impression of permanence and strength.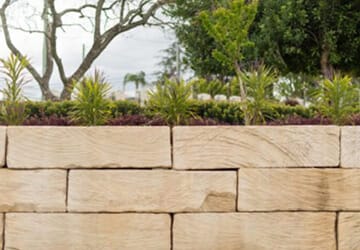 Rock Sawn Logs
Thick cut sandstone logs for landscaping, feature walls, boundary fences and sub-divisional retaining walls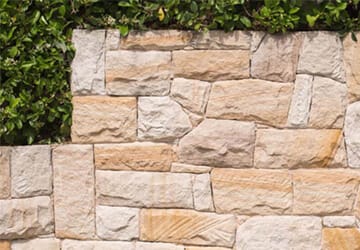 Split Ballast
Sandstone blocks with a split edge used to construct stone walls, garden beds, borders or retaining walls.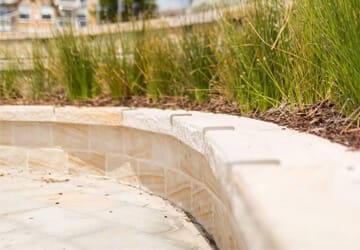 Split Face Garden Edging
Precise diamond cut edges to ensure uniform and seamless application and installation.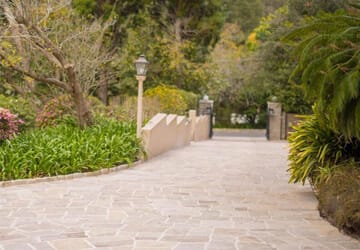 Split Flagging
Flat sandstone which features both natural and smooth surfaces used primarily for capping of walls, stepping stones and footpaths.
Applications
Add Value and Style to Your Home with Versatile and Lasting Sandstone.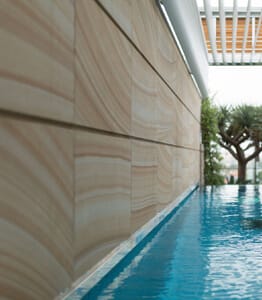 Walling
Utilise thin sandstone slabs to add design and strength to indoor and outdoor walls.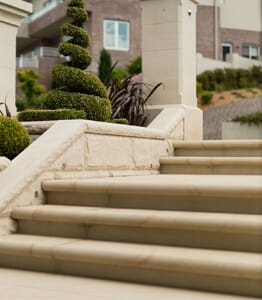 Entry Statement
Create a focal point using the natural patterns found in Australian sandstone.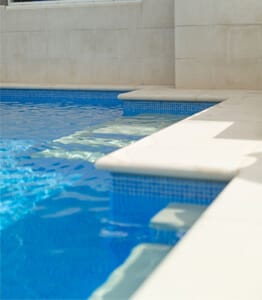 Swimming Pool Coping
Cap pool edges and stylishly separate your pool structure from the pool decking.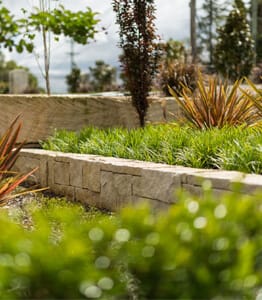 Garden Edging
Give character to gardens, courtyards, decks and terraces.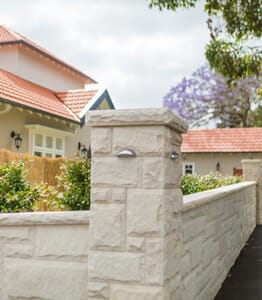 Pier Caps
Cap piers or gate pillars to protect them from Australia's harsh weather.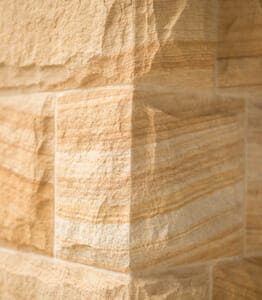 Quoins
Provide detail to building corners and strengthen its construction.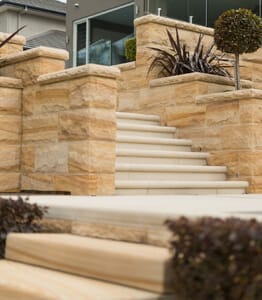 Steps/Bull Nose Steps
Complete your staircase with polished and durable sandstone steps.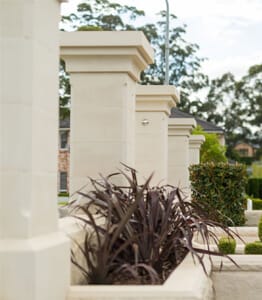 Columns
Exude elegance with sandstone columns beautiful on their own or as foundations for statues and the like.
First-Rate Sandstone That Adds Timeless Quality to Your Home or Architectural Project.
Our Projects
The High-quality Work Australian Sandstone Merchants are Known For.